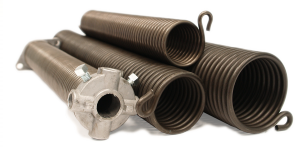 Dynamic Spring is a manufacturer and international exporter of torsion springs and hardware parts. We are a prestige company with operating branches in Asia, South America and North America supplying torsion springs and parts to the rolling door and overhead door industry .
Our main product is oil-tempered torsion spring. The wire size that we produce range from 0.157 " ( 4.0 mm ) to 0.472″ ( 12.0 mm ) and the inside diameter range from 1.75″  (44 . 4 mm ) to 6.00″ ( 152.4 mm ). Special torsion spring ends are available upon customer's request. Our springs are carefully tested and tempered to the right specification for proper stress relieve.
ln order to serve our customers with all the hardware parts that they require, we also offer other products such as rollers, punched angles, cables, drums, tube shafts, heavy and light rolling door operators, and etc .
Dynamic Spring is committed to providing you with competitive prices, quality products and outstanding services .